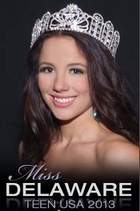 Rule 1 of the game is the never put women on a pedestal. The case of Miss Teen Delaware illustrates the justification for that maxim most aptly.
Miss Teen Delaware was literally put on a pedestal. She was given a crown and treated like royalty.
Men who met her felt intimidated. They viewed their sexual attraction for her as something immoral, unnatural even. They would feel odd approaching a nice girl like her. She's too special, too precious, too delicate, too innocent.
The girl you view as a precious, delicate snowflake who must be protected is getting railed in a Motel 6 by a herpes-infected ex-con.
Miss Delaware Teen USA Melissa King has resigned her crown after allegedly starring in an amateur porn sex tape. In a clip that has surfaced on porn sites online, the 18-year-old brunette first sits on a bed for an interview in which she answers questions about her age, occupation and why she wants to shoot the video.
She then proceeds to get turned out.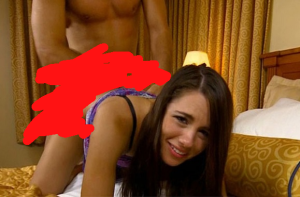 No girl you see is "sweet and innocent." They are all waiting to be dominated by a strong man. Never put a woman on a pedestal, even if she's a beauty queen.
Don't miss: Olivia Munn Likes it Rough.
Save up to $10 on your first order at iHerb (free shipping for most orders, too!) with coupon code: EKO606.
Shop at iHerb.